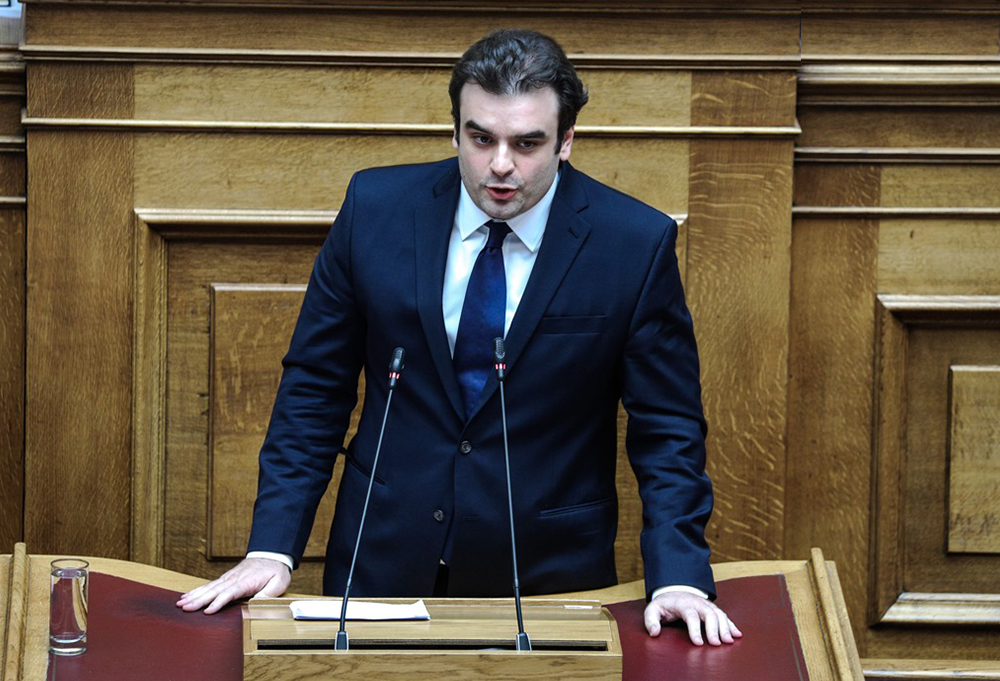 31 Jan

Digital revamp sets off positive investment environment
Kyriakos Pierrakakis, Minister of State and Digital Governance, Greece, targets investment through the country's successful digitization of state services to bolster a thriving local digital technologies sector.
What efforts has the country made to develop its digital abilities and attract investment?
We have a full scope of investments that are state funded through the Recovery and Resilience Facility and the other structural funds alongside our national budget. This adds up to more than €8 billion in digital investments on behalf of the state. We have tried to create a innovative institutional framework for technology, which has proven to be a catalyst for private investments. One example is our hybrid cloud policy, which has been a success. Microsoft, Digital Realty and other companies have announced investments in data centers in the country. Additionally, our policy for the implementation of 5G networks in Greece allows for national and peripheral innovation. We designed a 5G auction that finances a specific venture capital fund that invests in the digital ecosystem in Greece; it is viewed as a success story for the country. We are becoming a destination for many companies around the world due to our data center infrastructure and 5G network. Overall, we are trying to leverage our presence and technological capabilities because we view them as critical points for growth and attracting investment.
We have an emerging ecosystem in Greece for startup companies in the technology sector. During the last few years of economic hardships, there were many Greek startup companies that emerged as success stories. These companies managed to appeal to international audiences and now are becoming leading players in their respective markets. Our role as a government is to create a level playing field and proper environment for these ideas to flourish, which is exactly what we have been trying to do with our institutional innovations and legal reforms.
Overall, at least 20% in investment from the Recovery and Resilience Facility is going towards digital projects. Our digital transformation strategy, the so-called Digital Transformation Bible, is publicly available. It is both a strategic document and an execution plan that codifies more than 440 projects to be implemented in the next four years. When implemented it will overhaul how the Greek state functions and interacts with citizens. This will have a direct effect on citizens, corporations and foreign investments. There will also be indirect effects, such as increase in trust towards state-services. Red-tape cases will be gradually eliminated, allowing for more investment opportunities.
How has the rise of digital technologies helped Greece's green transformation?
There is a great deal of interaction between digital and green initiatives. This has manifested itself through the full scope of digital services we deployed in previous months. The government started up an online government portal in March 2020, which aggregated 503 services on its first day of operation. It now offers more than 1,270 services. From 8.8 million digital transactions in 2018, we have now surpassed 150 million in just the first six months of 2021. This has a positive impact on our green transformation in that all physical interactions were replaced by online solutions. Additionally, there are a full scope of digital services aimed directly at environmental policies. We have new services, systems using sensors for climate emissions and smart infrastructure projects that are supported by the post-COVID-19 reconstruction funds given by the European Union.
What major hurdles must Greece overcome to fully embrace a digital transformation?
The biggest challenge we face is changing the way the state works as the state continues working. We are not designing bureaucracy from scratch; we are following what is known in the private sector as business process re-engineering but in a state-wide context. We are re-engineering state services to provide a better and more efficient version of them. The dual process is challenging as we strive for a high level of services while completely changing the way they are offered. This challenge emerged in a particularly difficult period due to the pandemic; the state had to continue working. The scale and scope of digital transactions and interactions showcases that this state-wide transformation has been a success. Our overall ambition is to create a state that is friendly and works for all citizens equally. We have started following a citizen-centric route over the last couple of years. It is a work in progress. Much has happened over the last two years, but lots also remains to be addressed. We will continue along the same path to simplify more processes and make state services better for our citizens.
What kind of approach is the government taking in digitizing its services?
Overall, we have a service design approach. We are trying to develop citizen-centric government services rather than state-centric ones. We are achieving this by modeling on our successful vaccination system that we deployed in Greece over the last year. We are revamping all 1,270 services in the government portal along the same lines. This is signaling a new way of providing services for citizens and a new form of respect from the state towards its citizens. It is not only about the technological sophistication we are offering; it is about the design of the services themselves. Sometimes sending an SMS to citizens can be enough to show them that the state cares, knows how to protect them and operates accordingly. This is what Prime Minister Kyriakos Mitsotakis is trying to achieve in Greece; we have been quite successful in the last two years. Greece is changing, innovating and is increasingly leading the way in digital public services. This is visible to Greek citizens, enterprises and investors. We strongly urge foreign investors to consider Greece as they will find much better public services to interact with.