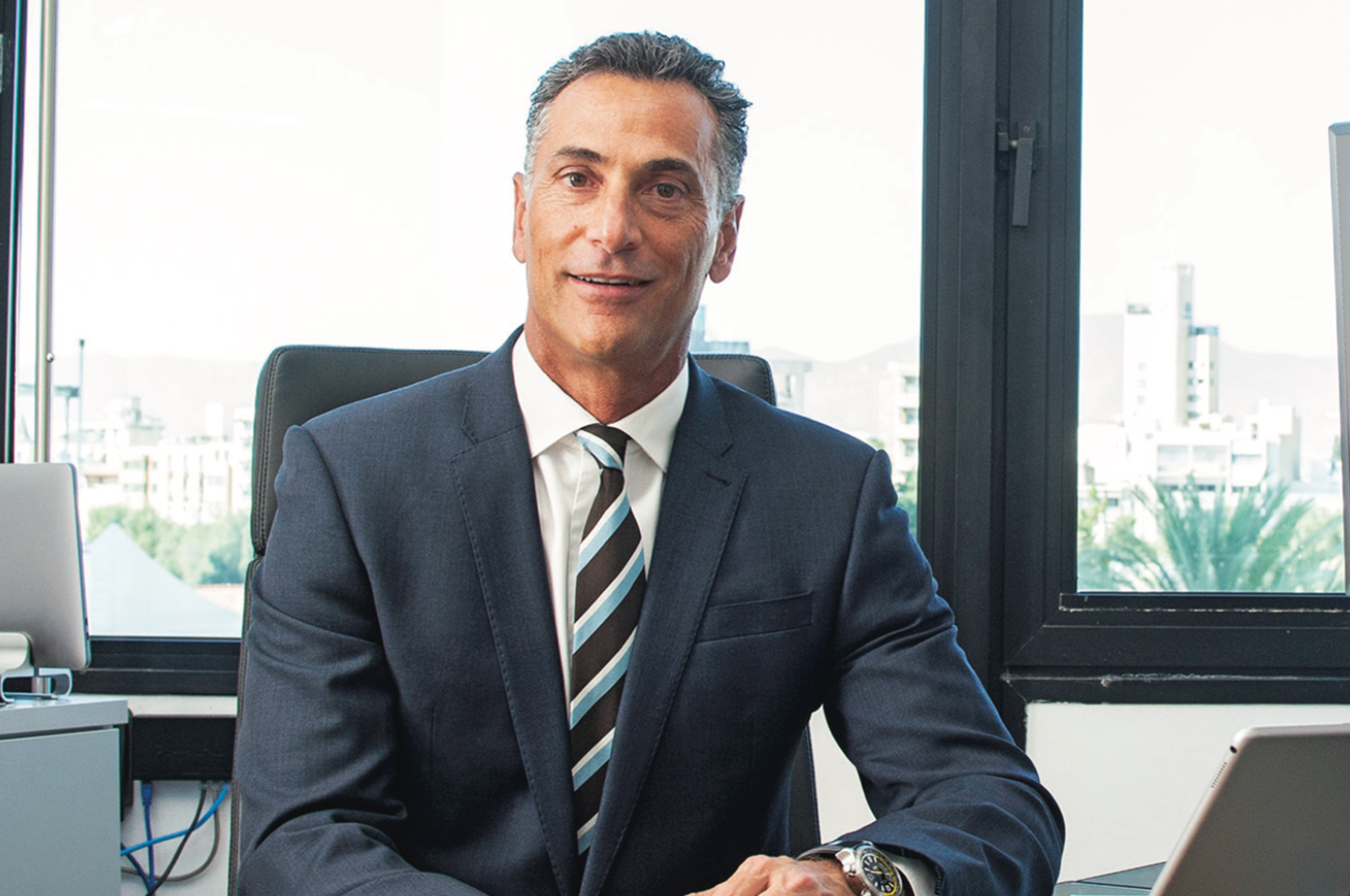 21 Jan

A landmark development for Corfu and Greece
Andreas Santis, Head of NCH Capital West Balkans, Greece and Cyprus, is optimistic that Greece is back on track
The Kassiopi Project on Corfu island is currently one of Greece's flagship tourism development projects and a reference in sustainable, luxury tourism. What makes this project so unique?
The Kassiopi Project is located in the northern part of Corfu. It occupies approximately 500 acres of land, out of which only 7 percent is going to be developed. There, we are trying to promote the nature to people that live in busy cities, living in higher rhythms. We want those people to enjoy the nature and have some relaxation time. The quality of service and the standard of living is going to be exceptional, to a level that has not been available in Corfu or in Greece in general.
The project entails a hotel with 90 rooms and 76 hotel residences. We are also going to have a residential component, reaching up to a maximum of 40 villas. This is a pioneering, luxury, eco-destination resort that combines the virtues of sophisticated living and exquisite design with the utmost respect for the area's natural beauty. The design has been conceived by Greek architects that have expertise in bio-climatic design and construction of buildings. Our aim is to reduce any circulation of cars, as within the boundaries of the resort there will be electric cars, bicycles and lots of natural walkways. People will visit to see and enjoy the na- ture and the local products, accompanied by the famous hospitality of the Greek people. In other words, we are going for a really exclusive and sustainable project.
With the project ready for take off, what is its current status and the timeline for its different phases?
It is true that we have encountered a number of difficulties, mainly due to the fact that this is the first project of its kind under the privatization scheme of the Greek state. On top of the bureaucratic procedures that are, unfortunately, preva- lent here in Greece, we need to point out that the current government, especially the Minister of Development Adonis Georgiades, has helped us a lot in order to make significant progress. We hope that all necessary components will be in place imminently, allowing us to break ground within a period of six to seven months. The project will be developed in two main phases. During the first phase, we are going to lay all the necessary infrastructure for a self-sustainable project like this one. We expect the first phase to revolve heavily around the infrastructure as well as the hotel component. In the second phase, we are going to focus on the villas, which are going to be constructed according to the velocity of sales. We have not yet begun sales, as we are waiting to have all the necessary permits from the Greek state. The whole resort is going to be branded and operated by one of the world's most exclusive international brands.
Greece is a true paradigm of quality over quantity, with some of the most beautiful land, islands and beaches in the world. In what ways will Kassiopi boost the international image of Corfu and contribute to attracting a higher-income profile of visitor to Greece?
The Kassiopi Project is addressed at people aiming for quality, comfort, luxury, numerous activities and nature combined with the hospitality of the Greek people. We are not selling a project or a villa, we are selling a lifetime experience. We want people to visit, spend as much time as they like and have the most exciting time of their lives as far as holidays are concerned.
How would you describe the project's focus on sustainability?
Environmental responsibility and sustainability are the fundamental principals that the project is founded on, from energy consumption to sewage systems and from using less concrete to creating even more green spaces. The way this project has been designed allows it to utilize sun, wind and water. We are trying to utilize whatever nature has given to this planet in a respectful manner. With the unfolding of the project—and its careful development—the area's natural wealth will emerge in all its glory, offering a unique and relaxing backdrop that can be enjoyed by all.
How would you describe the opportunities available in Greek real estate?
Greece is one of the most beautiful places on this planet, thanks to its culture, its history, its nature, its climate and many other factors. I think that, with the current political developments, we will see a booming Greek real estate sector. Bureaucracy is a serious issue that needs to be addressed, especially some redundant procedures that need to be changed or sorted out.