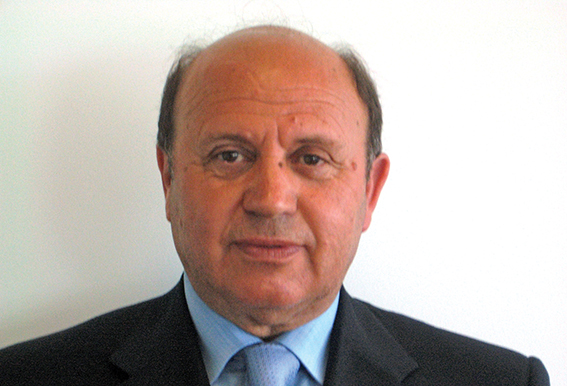 28 May

A return to worldclass shopping for tourists to Greece
George Velentzas, Executive Chairman, Hellenic Duty Free Shops, asseses the prospects for the country's tourism sector
What is behind Greece's successful management of the COVID-19 crisis and what impact will that have on the country's tourism sector?  
Without a doubt, the international praise we have received is merited and Greece's effective handling of the pandemic wasn't a matter of chance. Our success is due to the reliability displayed by our institutions and, because of this, the trust the Greek people showed in those institutions. The government set up a committee comprised of 26 distinguished scientists and adopted all the decisions and measures it set. The government then displayed administrative competence by implementing the committee's proposals promptly and convincing society at large to put the measures into effect. As you know, not all countries followed these very difficult measures. Collective effort was key to our success.
It is predicted that this success will benefit by helping us, probably only partially, to achieve the goals set for tourism this year. Greece is now considered a safe destination and a priority place to visit for foreign travelers. We will, of course, operate within the framework of protocols that the European Union (EU) adopts. As a friend of the Minister of Tourism, Haris Theocharis, I believe that at the end of May or beginning of June, travel between EU countries will be allowed, with travel to other countries in the Schengen area being allowed after 15 June.
What are the main lessons to be learned from the coronavirus crisis for Greek tourism and Hellenic Duty Free Shops (HDFS), the company that provides all travelers exiting through Greece's airports, ports and borders with a world-class, one-stop shopping experience?
Where HDFS is concerned, and given the sector in which it is active, I would say that the conclusions, rather than the lessons, are: whatever trends have taken shape will accelerate; many airlines will shut down; airline tickets will become more expensive; "easy" travel will become scarcer; and tourism will decrease but may, however, rise in quality. Sales at our 145 shops have decreased up to 98 percent, as there have been no customers. This is because our company is active only in travel retail and, based on the legislation that governs its operations, can sell taxed and tax-free products solely to departing passengers. In this sense, it has no right or even the capability to make use of alternative sales channels. 
The situation we and the rest of the tourism sector are experiencing is indescribable, unprecedented, not easy and we must now face reality and work out how we can overcome this crisis. I believe that we should not expect much tourism from markets like the U.K., France, Italy, Spain and the U.S., which have been severely hit by COVID-19 and still have serious issues, especially in the first phase of reopening our borders. At this point, we need to address other countries that have suffered less, as they have shown better results in their fight against the pandemic—Israel, for example, Norway, Finland, Denmark and the Balkan countries. We can also take advantage of road and domestic tourism. 
Businesses have to strategically deal with this crisis and take gradual steps to overcome it as soon as possible. We must not lose our composure, as recovery will take some time. I estimate that, as far as HDFS is concerned, our sales will return to their previous levels in 2022. 
Switzerland-based Dufry—HDFS's parent company and a global travel retailer with operations in 64 countries—made a strategic investment in your company in 2013, at the height of the financial crisis. What were Dufry's expectations at the time and how would you sum up the company's experience as a foreign investor in Greece?
I believe that the basic criteria for Dufry investing in Greece were three fold. Firstly, Greece's strong tourist culture that covers a significant part of the Mediterranean, the most frequented tourist destination worldwide. Secondly, the contract agreed between the company and the Greek state, according to which HDFS has the exclusive right to sell duty-free goods at all points of exit from Greece—including airports, ports and border stations—up to 2047. The third is the proven high profitability of our company, which I consider to be the most powerful motivation behind the investment. 
As a foreign investor I would be exceptionally satisfied by the investment, both with regard to the financial returns and the image of the company in all the spaces in which it operates. Our shops are among the best worldwide.