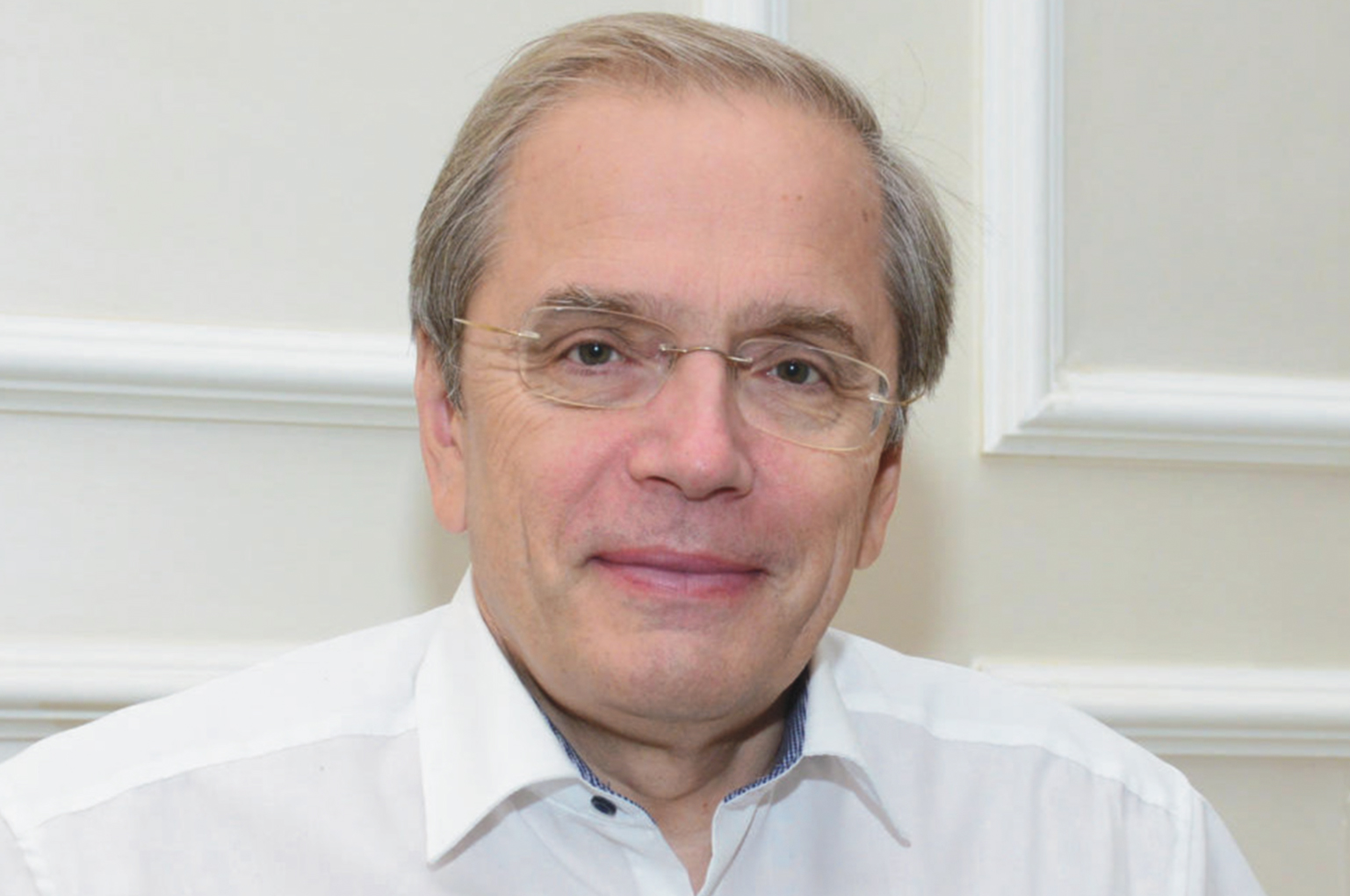 28 Jan

Ever-quickening growth and peaceful coexistence among shareholders
Dmitry Pankin, President, Black Sea Trade and Development Bank, on the bank's thirst for multi- national operations and projects
Since your appointment in 2018, you have spearheaded the develop- ment of a new medium-term strategy 2019-2022, which represents a point of inflection for the bank. Tell us a bit more about this new strategy and your plans for growth.
We aim to double the Black Sea Trade and Development Bank (BSTDB)'s portfolio in a year. Our bank has a rate of growth of 40 percent. For us, the problem may be not to find a way to grow but to find ways to mitigate excessive growth. We see a good demand from all our countries for projects.
We have a reasonable number of solid projects and the ability to be provided with sovereign grants from Turkey and Greece for serious infrastructure projects in both countries. We did not expect such demand from our countries and we are happy that we are able to provide sufficient money to respond to demand. The first question to ask ourselves is if it is indeed possible to double our portfolio. And I would say that it is in fact very easy to double, thanks to our 40 percent growth in one year.
As a regional development bank, we are keen to understand the ways in which the bank contributes to building stronger ties between its diverse set of shareholders. Could you tell us more about this?
The most important thing within a structure like ours, involving so many countries, is that we have managed to operate peacefully. Our bank has managed to reach agreements with all its shareholders and is able to discuss solutions to internal issues that occur peacefully. In general, we
have had a very good trade record, given that we have never had big loans or debts. Nothing unsettling has really happened to us throughout our history as a bank. We have had 20 years of straight and organic growth, admittedly with a slow pace at first but faster as the years passed.
During the first years of our activity, BSTDB was more focused on small- and medium-sized businesses (SMEs). At that time, within many countries in our region there were problems finding a bank that was able to cater to their needs. Now, the situation has changed. There are lot of banks in countries like Georgia, Armenia and Azerbaijan forming competition. However, saying that there is no way to finance upcoming businesses in Greece is not true. We feel the need to follow the line of other development institutions, in order to concentrate more on infrastructure and the support of public projects. Again, this does not mean that we are not financing SMEs; it is still in our focus, but it has also deviated a bit. Coming to Greece, we noticed a lot of problems in terms of infrastruc- ture, such as electricity or renewables. As a result, there is a lot potential and there are also many projects under wraps.
How will you continue supporting the recovery of the Greek economy and promoting regional cooperation throughout the Black Sea countries?
Today, Greece is a leading country in our portfolio, thanks to big infrastructure projects. What is important now is for us to find projects to help our other countries—financing interconnections between Greece and Bulgaria, for instance. There are multiple projects when it comes to gas infrastructure connecting those two.
For example, with Gazprom we are using the unique rating of A- in the area as a guarantee for the company to proceed with the gas infrastructure projects.
Perhaps the most important question for the upcoming years will be to have a more balanced portfolio between countries. In other words, we should look into growing our portfolio in a way that is spread across all countries, given that in countries like Bulgaria, Romania and Ukraine, it is much more difficult for us to find projects. Regarding Greece, the question for us is not only to finance a project but to find projects that benefit more than one country. Remember that Greece is a region and a country with political and economic tension. It is my belief that econom- ic cooperation and goodwill eases political tension and promotes growth and peace.