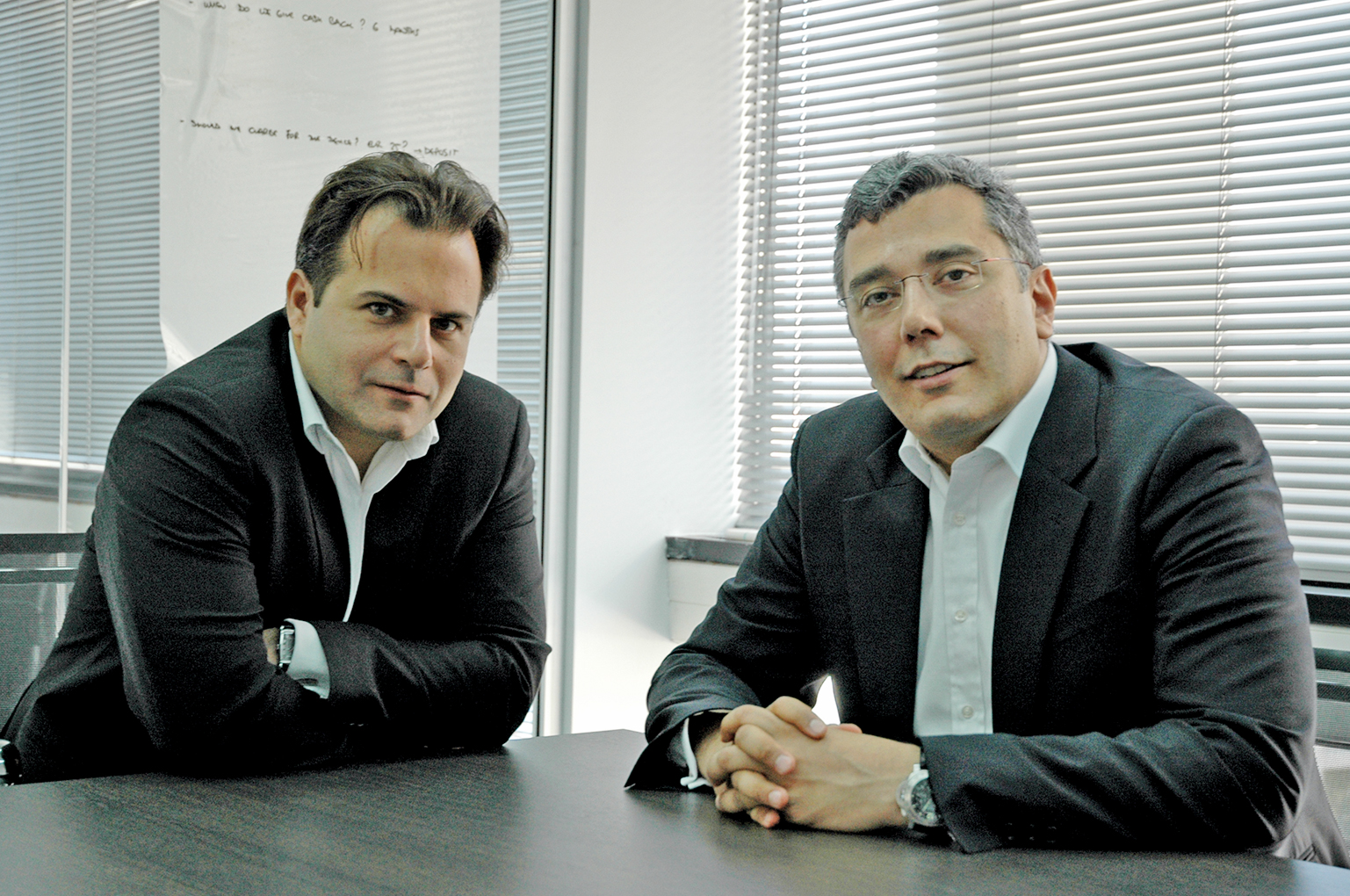 21 Jan

Exponential growth against the odds
Alexis Pantazis & Emilios Markou, Co-Founders, Hellas Direct, explain that: 'If you enjoy fixing things, Greece is a joyride!'
In 2009 you decided to leave your job at Goldman Sachs and set up Hellas Direct. What conditions existed at that time in Greece that convinced you to take the plunge and disrupt the Greek insurance market?
Greece has a population of over 11 million people who, despite the recession, still have basic financial services needs. We saw the opportunity to offer a better product, at a better price, with better service, to an under-served consumer. We were sure that if we could control our costs and cater directly to the consumer in an efficient manner, we could be a competitive and potentially successful con- tender. At a time of economic turmoil, that was an interesting proposition for the consumer.
The first few years were spent building our infrastructure and establishing ourselves as a credible player. In a vertically-integrated place like Greece, when it comes to infrastructure, everything has to be built from scratch. Having done all the above, we are now on the third phase of our development, which is exponential growth. We have a client base of 150.000 people in Greece and another 350.000 in Cyprus. Our aim is to become one of the top 5 players in both jurisdictions, despite competition from much larger and more established insurance companies. At the moment, we are actively looking for ways to accelerate our growth, turning that 2.5% market share into 10%, either through organic growth or acquisitions.
How would you describe your experience as an entrepreneur in Greece? Do you envision Athens becoming a European start-up hotspot?
There is a hidden opportunity, which is 'fixing Greece', and this is what we are trying to tackle. The fixing process of certain key sectors, insurance being one of them, creates a fantastic opportunity for companies. We have the right people, the right talent and all the right conditions for entrepreneurs to make a living here. We see an opportunity for 'made in Greece' companies to export their experience to other countries which find themselves in a similar position. These 'made in Greece' companies have helped to fix a country at a difficult time and have thus proved themselves despite some very challenging conditions.
"I think that the final milestone is to make companies stay. We have seen companies coming and going. The important thing is to attract the right investors who will come here and stay here."

– Alexis Pantazis, Co-Founder, Hellas Direct
Among your partners, you have some very reputable companies and institu- tions including IFC, Portag3 Ventures, Swiss Re and Revolut. What are the synergies that have emerged from these partnerships?
Those investors have recognised the opportunity inherent in the re-emergence and restructuring of Greece. The more those companies invest in Greece, the more synergies they create. It is only the beginning for us now, given that four years ago Greece was not even on the map for such investment moves. We still have to stand out from the rest of our competition. I think that the final milestone is to make companies stay. We have seen companies coming and going. The important thing is to attract the right investors who will come here and stay here.
Would it be accurate to say you have ambitions to grow the company organi- cally, tapping new segments of insurance, but also looking at possible mergers and acquisitions in international markets?
Starting with Greece, there is definitely a lot of opportunity for consolidation in the market; it has already started and we have seen it. We are looking to acquire portfolios of departing foreign companies seeking to streamline their operations completely. In the Greek market, we are looking at a couple of targets as we speak, while in Cyprus we have already acquired the one of the largest service companies in the country. If we are going to go across borders, which is in our strategic plans for the next 12 to 18 months, we will start by looking for a partnership rather than an acquisition.
What is your vision for the company's R&D strategy and how are you leverag- ing the use of technology to continue to push the boundaries?
For us, investment in technology never stops: it is part of our identity. Technology cuts across our value chain, introducing new processes in sales and administration. We are using advanced technology in order to identify different personas in our customer base with a view to finding better ways to service them or connect them with our partners. We look for ways in which technology can provide useful tools to solve fundamental issues within our industry, rather than focusing on the technology aspect for its own sake.