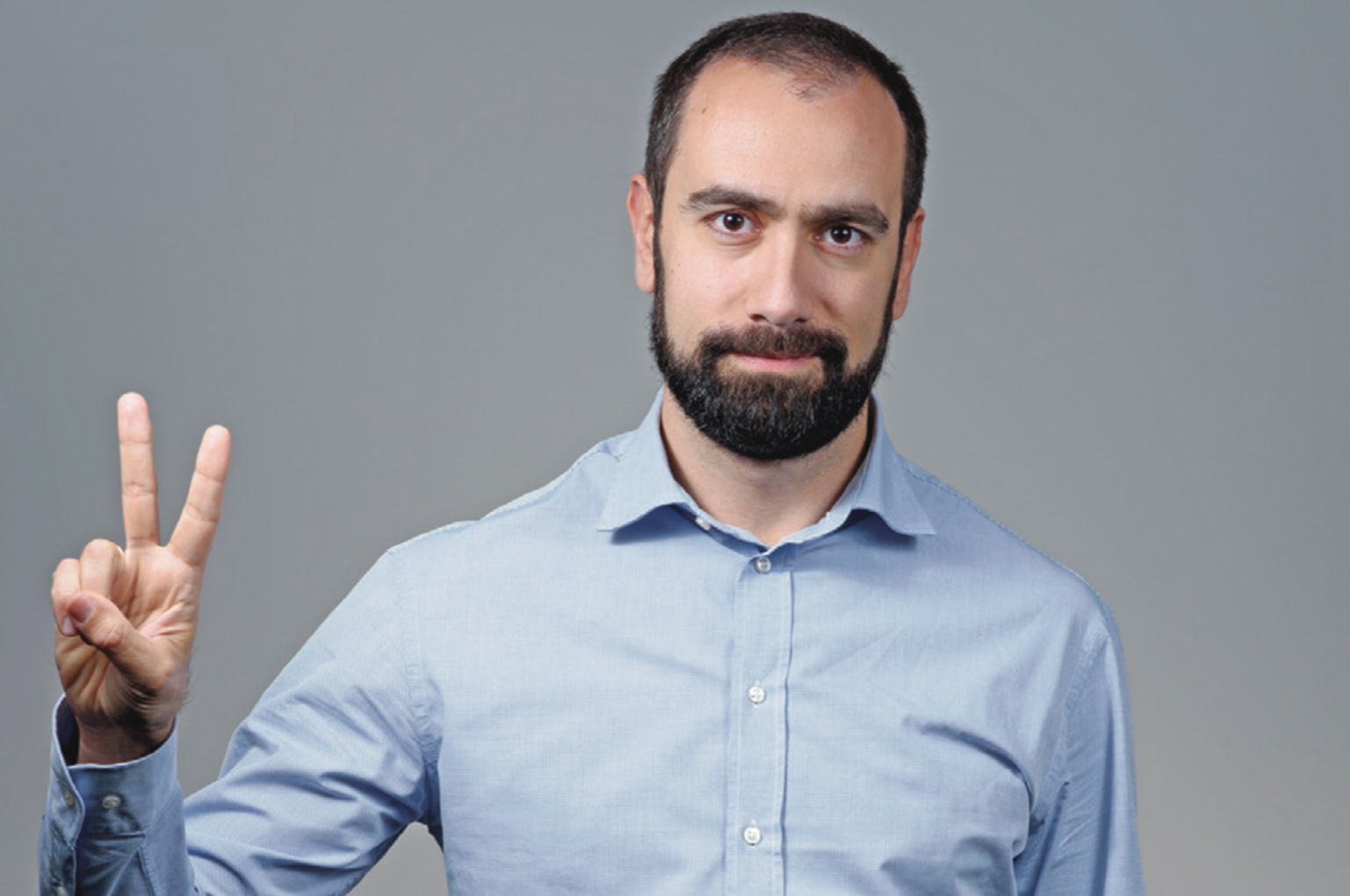 28 Jan

On a mission to find and support Greek entrepreneurs
George Tziralis, General Partner, Marathon Venture Capital, describes how the fund helps startups accelerate much faster
Despite your youth, you are one of Greece's veteran members of the startup community. How dramatically has the startup scene in Athens changes since you have been part of it?
There is a fast-growing community of startups, some of which are successful already. There are many more coming up, currently serving some of the greatest customers in the world and moving the state of the art forward. We have been the first investors in companies like Beat and Workable. Both of them now employ hundreds of people. Marathon Venture Capital has also invested in companies like Lenses.io, which already serves seven out of the Forbes 100, and Netdata, one of the most popular open-source software solutions for server monitoring that is used by nearly 2 million people. In another example, Hack The Box, a training playground for cybersecurity enthusiasts, has attracted more than 200,000 registered users.
OpenFund, the fund behind some iconic Greek startups like Beat and Workable, has held a critical position in those success stories. How did you build this portfolio?
We have come a long way since we launched the very first technology fund in Greece back in 2009. We were the second institution across Europe that was invested at such an early stage on an idea on paper. Thanks to Beat, among others, we returned our money back seven times to those people who trusted us in the first place. We have always been looking for companies that have the capacity to become valued at more than €100 million. Now with Marathon, we want to be the first money in those companies and help the founders we are working with as much as we can, so that they can focus on what really matters. We help companies on the basis of four pillars. First, we offer compliance, so founders can set up shop properly when it comes to legal and accounting matters. The second pillar is recruitment, as we try to recommend five out of every 10 new hires. The third pillar is strategy, where we are working together with the founders in order to highlight which are the two or three most important strategic milestones that we will have to deliver within the next year. Last but not least, on the fourth pillar we are bringing our companies in touch with the next-stage investors, so that they will not have to waste time in building those relationships.
What has been the impact of EquiFund in Greece and how has the general landscape for funding evolved?
EquiFund helped us increase our credibility and attract more investors to join us in this fund. We believe they have played an important role in improving the chances of local investors to raise a proper fund and level up their entire game. We have been here before and we also have a plan to be around after EquiFund. It has had a positive impact but now it is our turn to be able to stand on our feet and move forward.
As at least half of your Equifund-backed investment amounts must be spent in Greece, how do you see Greece's position in tech and research and development compared to some of its neighbors and EU counterparts?
I think that we have some great reasons as to why technology startups should set up shop or maintain their engineering teams here in Greece. We have really well-educated talent as well as a low attrition rate. We have cultivated an entrepreneurial spirit in people that makes them able to solve problems as they arise, as opposed to being stuck in the process. Furthermore, Greece presents a very appealing cost-to-value ratio. To me, these are the things that matter when you start a technology company and this is what makes people hungry to start and create things in order to change the world. I believe Greece is an attractive destination for technology startups that is yet to be discovered.
What is the most valuable lesson that you share with the aspiring entrepreneurs you take on in your portfolio?
Out of the many lessons that can be taught, I find the most valuable one to be to focus on the ability to deliver against your problems and always serve the customer. What really matters is to have an internal need; you can be mad at a problem existing in 2020 and come up with solutions to abolish it. This is what drives us to find people that are driven themselves, having built something that people around the world appreciate.