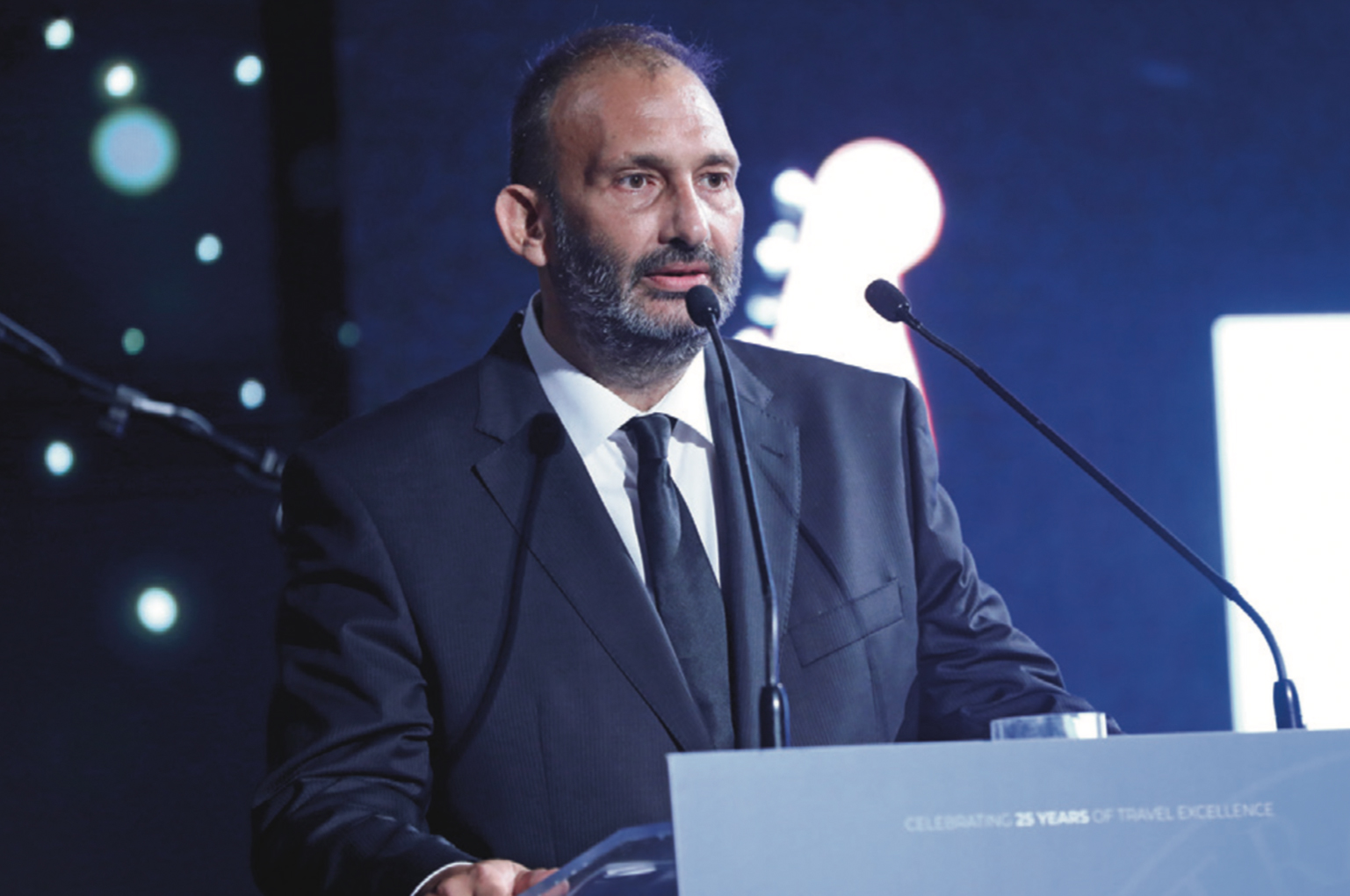 30 Jan

People remain at the core of Greece's champion sector
Panos Paleologos, President and Founder of HotelBrain Group, invites all international travelers to come to Greece for countless experiences
How would you characterize the evolution of the Greek tourism sector over the last two decades since HotelBrain Group was founded?
Growing up in this country, I always considered myself really lucky, given that tourism means a lot in this place. In Greece, we have different levels of tourism depending on the destination. We still attract tour operators on islands like Crete, Rhodes, Kos and Corfu. Apart from Santorini and Mykonos, we also have other islands that have managed to put themselves on the map and stand out to international audiences. We have been better hoteliers over the last 10 years, understanding that the internet has changed everything. Especially during the crisis, Greek hoteliers and tourism in general carried the Greek economy on their shoulders. Nowadays, the results of those efforts are easy to be seen, as our country attracts more and more people every year. In terms of the future, we need to focus even more on quality than quantity, as the number of people that we are currently attracting is enough. We should promote infrastructure projects as well as the refurbishing of our hotels, using all the modern amenities and technology. At the same time, we need to preserve this unique character of our country and must respect the traditions and the values of each destination, preserving the international clientele's local experiences.
Could you tell us a bit about the values that form part of HotelBrain Group's DNA and contributed to its remarkable achievement?
We were the first in a country like Greece that focused on professional hotel management. Due to the many changes that have happened in our sector there was a big change in people's behavior. Instead of behaving like tourists, people are now considered travelers. Therefore, we saw a big gap in the professional hotel management business. We caught the trend, offering our guests various experiences as well as a lot more than the basics. It is all about having a proper way of thinking, not necessarily the size of property. Greeks have been in the tourism industry for so long. We are friendly by our character and we love having someone from abroad who loves our country, which fills us with pride. It does not have much value to have the perfect hotel, if you cannot make people notice it. Instead of focusing on local hotels, we promote the creation of hotels of the world, that attract international attention.
As an entrepreneur with keen foresight, you have navigated your company through a very challenging period in Greece. What can you tell us about the concept behind the Braining Centre that you have launched?
For us, everything in the hospitality sector has to do with people. We decided to make this center in order to attract more people from the industry. It is very important for us to take from the market up to 20 people and explain our way of doing things to them. The Braining Centre provides a type of training but its main purpose is to create the leaders of tomorrow in the hotel business. Apart from the knowledge and the skills, we look for people that have the right philosophy and values from the beginning.
When did you decide to go international and how would you gauge your experience so far? Are you also looking to tap into opportunities with larger hotels?
It is true that during the financial crisis we took the decision to stop our development abroad and focus on the Greek market. This crisis for our company represented a growing period. In a short period, we gathered the funds to create a small company that was able to provide companies with guarantees.
Why is Greece the ultimate destination for the experience-seeking traveler and how does the ancient Greek concept for hospitality play into this?
We have a lot to offer when it comes to experience. I think that the Greek islands can offer emotions and moments to visitors that they could never have imagined or considered. We understand now that the authentic, small yet real things are part of the experience of the tourists of the world. In terms of ancient Greece, this can be a major part in our strategy and it is nice to see that the new government acknowledges this as well. It is a pity to visit the country and not understand what has happened in this land. We are in a unique position to do that alongside many other countries in the region