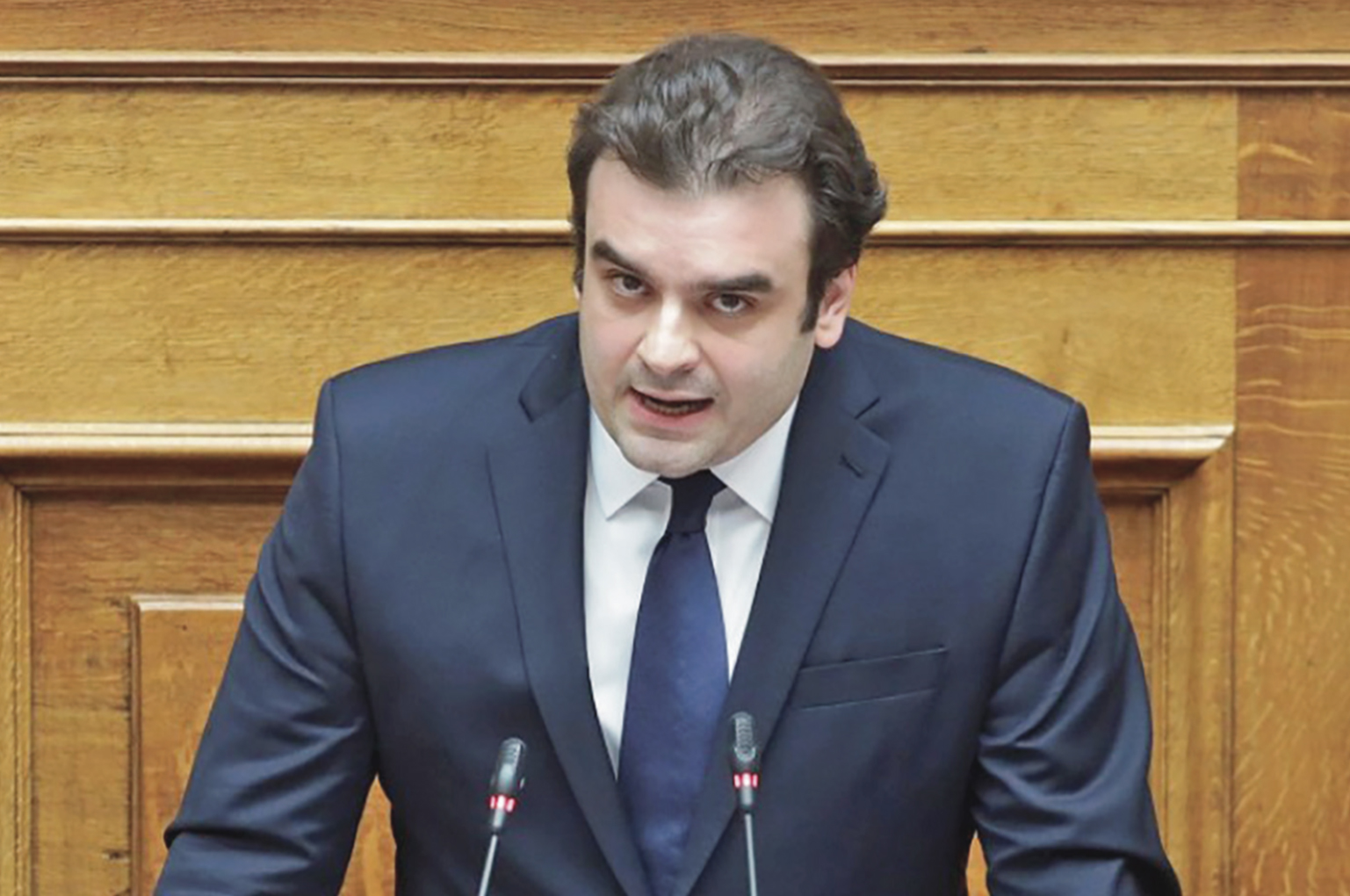 29 Jan

Reforms at a high speed to overhaul Greece's outlook
Kyriakos Pierrakakis, Minister of Digital Governance, believes that technology should be used as a means rather than an end in itself
What is your roadmap for fully embracing the basic priority of digitalization and declaring war on bureaucracy?
Firstly, we have set a quantitative goal which is to move up from the 26th position in the EU Digital Economy and Society Index. We would like to have converged with the EU average within four years. This entails a meticulous and comprehensive plan on each sub index, from telecommunications to digital public services and digital skills. We want to make citizens' lifes better. In this new ministry, the functions are both digital transformation and bureaucratic simplification.
How has the international business community's perception of Greece as a lucrative investment destination evolved in recent years?
Greece is coming out of a 10-year financial crisis that, at its lowest point, cost 26 percent of its GDP. Currently, as showcased by the interest rates and rates of return on our bonds, Greece is viewed positively by the international community. We try to catalyze an elevation of our annual growth rate, which is currently in the area of 2 percent. We have taken the first steps in the endeavor to boost investments, decreasing taxes and applying significant reforms.
What is the role of your ministry in stimulating more investments in research and development and how do you plan to strengthen the alliances between government, the private sector and academic institutions?
The real goal of this ministry is to remove barriers and bureaucracy as one of the largest obstacles for investment. In terms of technological investment and procurement, one of the key goals of this ministry is to create the proper insti- tutional design for spill-over effects as well as ecosystems around projects. This is something that we have not managed to do for decades but currently, in this emerging fourth industrial revolution, we need to properly design a place that caters to our needs. In my view, the precision agriculture business or cybersecuri- ty can be verticals where Greece could invest in the years to come, strengthening the relations between the state, the public sector and the universities.
Could you tell us more about the strategy that you have in place to facilitate licensing for investment in mobile networks and unlocking the potential behind 5G?
By the end of 2020 we will have auctioned the spectrum for 5G and by the first quarter of 2020 we will have finalized our 5G strategy. We are trying to move quickly on this front, as we feel that 5G is one of this ministry's key priorities. Another one is the simplification of public services around one single government gateway. We promote the national bureaucratic simplification project where we are working in the opposite way, as we are mapping the life events of citizens and corporations.
What are your views regarding artificial intelligence (AI), block- chain, big data and the Internet of Things?
The regulatory approach of these technologies should take place on a European scale rather than on a nation-state scale. Greece has the potential to be at the forefront of these technologies. I feel that our job as a state is not to handpick winners but to remove the barriers and let the market work. In our view, all of these technologies are crucial for the years to come. In effect, these technologies will change the economic model of nation states. This will happen soon and abruptly, unless we properly prepare and adapt. Data interoperability, including blockchain and data integration, as well as AI, play a role in developing a citizen- and entrepreneurial-centric economy.
How are you supporting Greek entrepreneurship?
One of the smartest policies to be designed during the Greek crisis was EquiFund, where a fund leveraging both Greek and European structural funds created a series of venture capital funds that were privately run. The investment decision was made by the investors themselves, rather than by state employees or civil servants. We are trying to carry out gap analysis for this ecosystem to see the missing elements to invest in and allow companies to further grow in the domestic institutional environment, indirectly promoting the establishment of links with international markets.