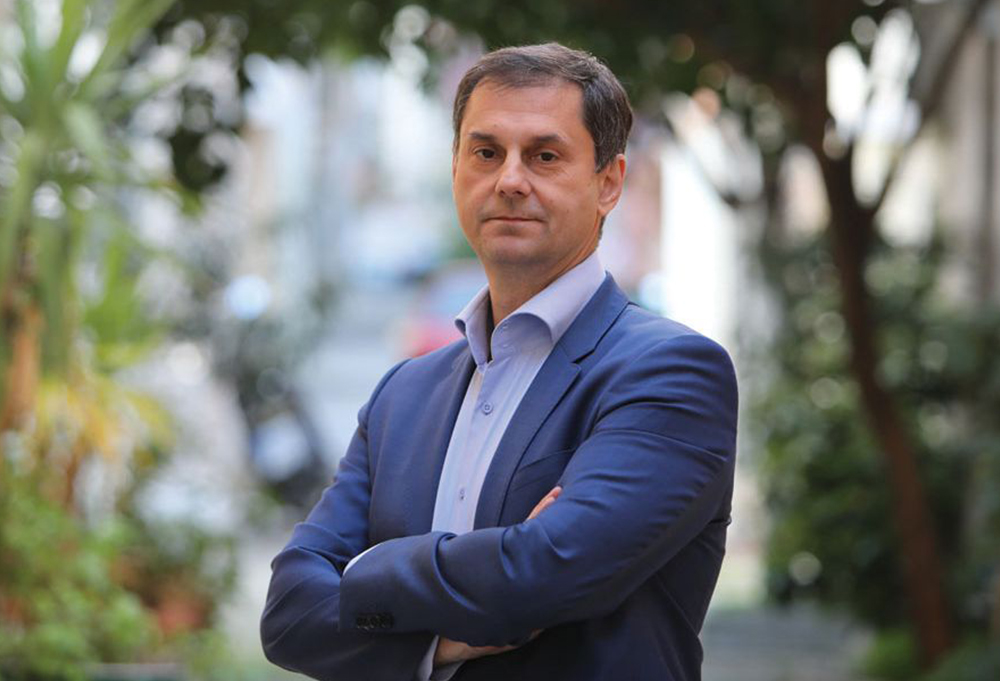 08 Jun

The perfect destination to relax and unwind this summer
Haris Theocharis, Minister of Tourism, describes how the sector is being supported to ensure international visitors have safe travel experiences


Minister, so much has changed since we last met in the fall of 2019. What was looking like a fantastic start to the new decade for Greece quickly became an extremely volatile and high-risk situation. Greece as a nation rose to the occasion and has received global praise for its handling of the coronavirus pandemic. In your opinion, what were the key elements that enabled Greece to tackle this crisis so effectively?
You are right, this is a totally different time for the whole world, not just us. And of course, this has been very challenging in terms of making the right decisions and implementing those decisions. There are three elements that were most important to our success. The first was the decisiveness of our prime minister—tough choices were made early. The second was the effectiveness of the government and of the people on the frontline—whether that was the civil protection personnel, the police or everybody else that was involved in ensuring that everything worked as it should have worked. And the third, perhaps the most important element, is the seriousness with which the Greek people took this task—the belief that we have to do this collectively and the trust that they placed in the experts. Altogether, united as one, we managed to weather this storm in a remarkable way.
Tourism is, without a doubt, one of the industries that has been most battered by COVID-19. In Greece, the sector accounts for over 20 percent of gross domestic product and a quarter of all the country's jobs, which makes it especially vulnerable to the impact of coronavirus. By mid April, the Hellenic Chamber of Hotels estimated that the cancellation of travel plans to that point would lead to a loss of half a billion euros. That was a month and a half ago. What are your estimates today of the economic impact of the virus on the Greek tourism sector?
Undoubtedly, tourism is a very sensitive industry—in the sense that it requires many elements to be functioning correctly for it to be able to exist. Trust and the feeling of safety are at the heart of the tourism sector. We feel that the fact that we dealt with this crisis quickly means that we have an advantage in moving early into normality. As we have clearly gained control of the virus, under guidance from our health experts, people will start thinking about those plans they had left in limbo: tourism is part of that.
The government has initiated a €24-billion stimulus package to help the Greek tourism sector get back on its feet. How are you going to invest this money in getting the tourism sector up and running again?
This crisis contained a lot of phases. So the support package changed as we moved through those separate phases. The first phase was more about the economy in lockdown, putting enterprises in hibernation and employees in a financial situation where they could withstand the severity of the crisis. We had support packages for all employees whose employment was suspended because their companies were forced to close. In a nutshell, the first phase focused on the health side and making sure businesses were supported until the epidemic was over.
Now, we're in a phase where we are gradually lifting the restrictive measures that were put in place. As a result, our measures are more about how to enable enterprises to restart in an environment where demand is totally unpredictable. For instance, I cannot comment on the state of the U.K., German, Portugese, Spanish or Italian markets—I don't know the kind of appetite that those people will have in terms of their fear factor, if they are happy to travel and, of course, in terms of their current economic status. There are a lot of insecurities that will certainly affect demand.
However, our enterprises need to work in this totally unpredictable environment. So what do we do? The answer is, we give them more flexibility, critical support and we share the burden of the employees so that they can start to gradually build up their operations as demand picks up. And finally, we need to support the people that normally would have had the opportunities of employment were it not for this current environment.
I'd like to talk about your restart tourism plan. You've laid the stages out for reopening the sector, first for domestic travelers and then, on 15 June for international visitors. What are some of the critical measures that will be introduced to ensure that travelers are protected and which will continue to build on Greece's historic reputation as a safe destination?
The economic pillar is an important part of the restart tourism plan—we need to ensure that there are enterprises to accept the new normality. The second pillar is health and ensuring that this reopening process is carried out in a safe and responsible manner. In a way that doesn't put our population, tourist enterprises' employees or our visitors in harm's way. We are introducing a lot of initiatives to uphold health standards and are working to ensure that, when somebody spends time here, we limit the risk of infection. Those rules will be based on hygienic standards—there will be no sort of discrimination, just considerations about health. We will constantly review and, possibly revoke those restrictions as time progresses, as long as the health situation continues to improve in the country. Finally, we have a whole operational plan for ensuring that people that come to Greece get the help and support that they need. We need to guarantee that we test people and must also ensure that, if someone has special requirements, they are attended to in a timely and effective manner.
Why would you advise our international readers to visit Greece this summer?
A vacation in Greece is something that caters to the needs of everyone. During this crisis, we have all gone through a very stressful period and I think, those who can, should take some time off to heal from all this stress. From confinement to problems with friends, relatives or loved ones—the issue of constant fear and emotional pressure means that we need to find time to recuperate and regain our strength, with the aim of returning to normal. I believe that Greece, given the way it has dealt with the crisis, is a great option to consider for your next travels.
The Greek government has also been praised for using the lockdown period to give digitalization a strong push, particularly in areas like e-government and e-health. In the case of tourism, what can you tell us about initiatives you have spearheaded to further embrace digitalization?
We thought long and hard about how to play a positive role during this time of crisis, when tourism was the last thing on anyone's mind. We wanted to emphasize the social aspect of tourism and give people something that could help remove the stress of lockdowns all over the world. That is why we created our successful Greece From Home online initiative, which provides resources to people that are staying at home so they can come to Greece virtually. It is our way toward helping every nation come out of this crisis. Overall, many of my ministry's protocols call for more digitalization and, as a result, the industry is following suit.
What are some of the lessons to be learned from coronavirus?
A major lesson could be the realization that competition is one thing but, especially in times of crisis, cooperation is what is right. We are seeing some small successes in this area within the European Union and we will push for more cooperation in the years to come. Crises like this—global challenges that cannot be solved by a single nation, not even by a single region—require global cooperation. Therefore, for better or worse, it seems to me that we will become more connected across the world and we need to start thinking on a higher political level.